Click on  » Hebergements » return to the menu

Hébergements
.
– La Rochebourdeau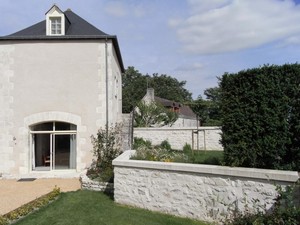 La Rochebourdeau : As well as being a delightful place to stay in the heart of Touraine, this gîte also has a magnificent panoramic view over the picturesque Manse valley. On the ground floor : dining room/ lounge (sofa bed). First floor : fully equipped kitchen, bathroom with separate toilet. Second floor : 1 bedroom with 2 single beds, 1 bedroom with a double bed. Courtyard (200m2), garden (150m2) with lockable gates. Open cycle shed.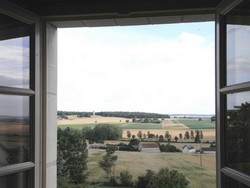 Philippe et Evelyne Ondet – 11 rue de Rochebourdeau – Tel : 02 47 95 23 84
booking -> Gites-Touraine
– L'auberge de Crissay
Bed and Breakfast
Our guest rooms, having the use of a private swimming pool and situated at the foot of a XIIth century castle, will welcome you with their pastoral charm. Access to these rooms is totally independent from the rest of the house. All rooms have a view over the Manse valley and are equipped with television, private bathroom and toilet. Beach towels are available during the summer season. Breakfast is available in the bar area (either inside or on the terrace). Depending on your requirements, you can choose one of four rooms : 2 standard rooms (Richelieu and Rabelais), 1 superior room (Balzac) and a suite with 2 linked rooms (Lancelot).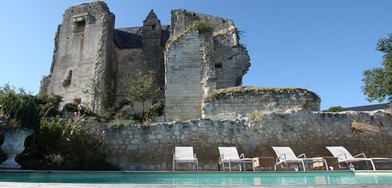 1 rue de Chinon  – 37220 Crissay sur Manse – Tél : 02 47 58 58 11
http://www.aubergedecrissay.com/
– La Vieille Chaume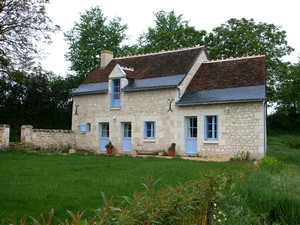 This gîte « la Vieille Chaume » : a restored house built in 1850, is totally independent and is situated due south, at a junction of small country roads which lead to the village of Crissay sur Manse. Ground floor : dining/living room (limited use telephone, sofa, satellite TV, HiFi), kitchen, toilet. First floor : 1 bedroom with a double bed, 1 bedroom with 2 single beds, bathroom/toilet. Baby cot and chair. Terrace garden. English spoken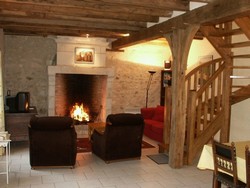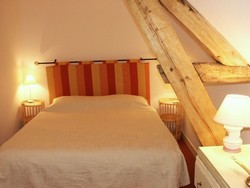 .
booking ->Gites Touraine
– Bed and Breakfast and Gite des Vallées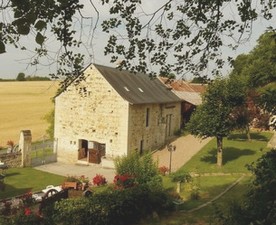 Near to the village of Crissay sur Manse, our property is nestled in the calm of the Manse valley. One part of it was constructed in 1750 and a second part in 1840, both using the traditional 'Tuffeau' stone and slate of the region. A former agricultural workplace, the 'House of the Valley' has kept its troglodyte caves, which were used for wine pressing and the wine harvest. You will be able to make the most of the cool hillside and rest after a day's hike or visiting castles of the Loire.
Wifi internet access available. Cycle hire also available at the property.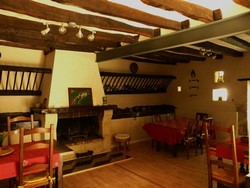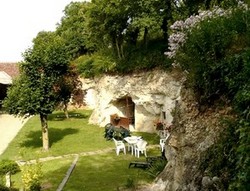 booking -> : Gites-Touraine
 -Louis Guérin – "Les Val­lées" – -37220 Crissay sur Manse tél :+ 33 (0)2 47 97 07 81 louisguerin.chambres-dhotes@wanadoo.fr
Le Puy Renault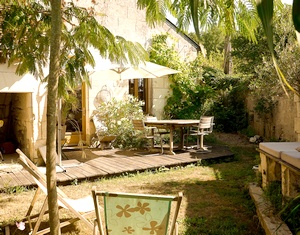 Camille and Etienne welcome you to a charming cottage in the heart of the Loire Valley and the Touraine countryside . With a magnificent view of the Manse Valley , the cottage has a private south facing garden, not overlooked.
The ground floor consists of one room, with a small living area, a sofa bed and a large kitchen and dining area.
On the first floor, a large attic room houses the master bedroom (1 double bed) and a DVD / game area with a double sofa bed.
With a total area of approximately 70m2 on 2 levels, with a private garden of 100m2, this cottage is ideal for a couple with or without children.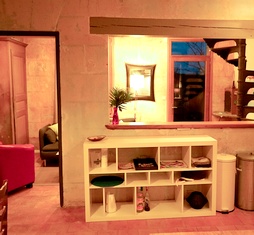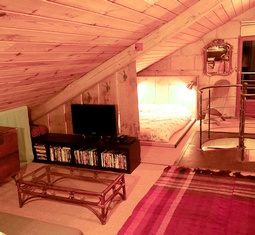 Booking->
Etienne Sauvage – rue du Puy Renault – 37220 Crissay sur Manse
Mob : (33) 06 35 29 45 49
——————————————————————————————-——-
-Other accommodation adjacent to Crissay :
The Moulin de Saussaye farm : (10mn)
Located in the Loire-Anjou-Touraine natural park, in the Loire châteaux region, the Moulin de Saussaye farm offers bed and breakfast
– classified as 3 keys with Clévacances –
– a campsite on the farm with mobile homes,
– an Auberge style restaurant, and wine from the Chinon region – either for weekend stays, or for family holidays.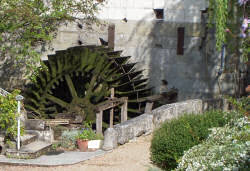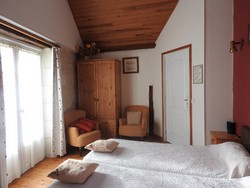 LE MOULIN DE SAUSSAYE
– 37220 L'ILE BOUCHARD –
Tel. 02 47 58 50 44 Fax. 02 47 58 66 54 – bruno@moulindesaussaye.com
http://www.moulindesaussaye.com
————————————————————————————————————————–
Find more accommodation :

http://en.gites-de-france.com/list….
http://www.touraineloirevalley.com
.

Click on  » Hebergements » return to the menu